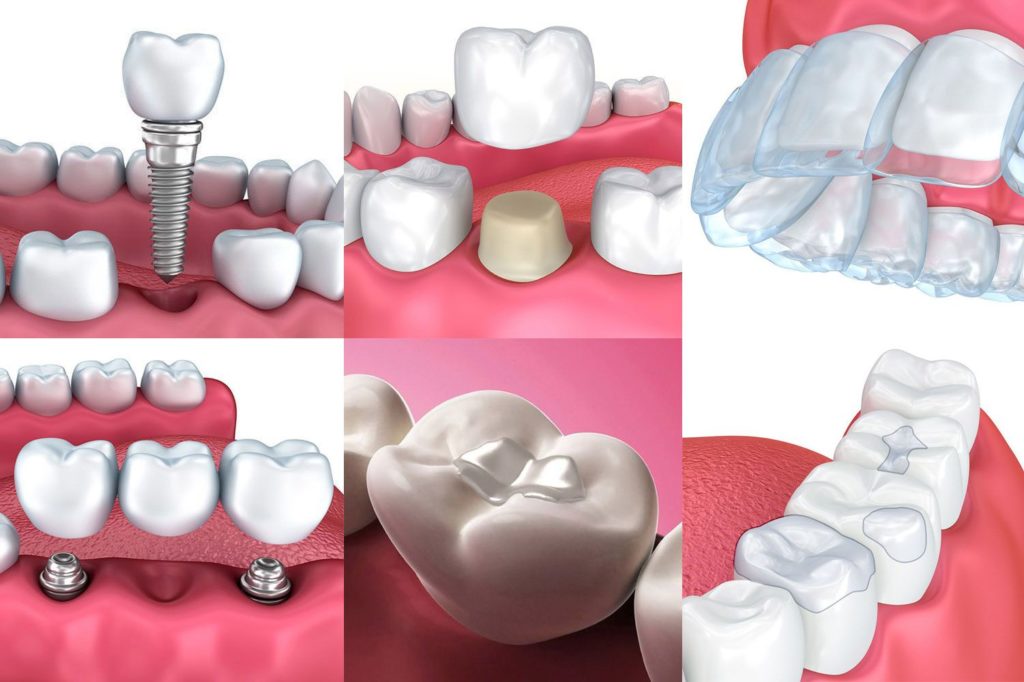 About Full Mouth Reconstruction
If you have multiple dental issues you would like to solve, full mouth reconstruction is a tailor-made process that can solve multiple functional concerns in one treatment plan. If you have problem of missing teeth, chips, gaps, cracks, misalignment, or other problems, Dr. Chintan can assess your concerns, evolve customizable program, and assist you gain better smile. Full mouth reconstruction commonly focuses on restorative treatments; however, if you would like to enhance the appearance of your smile also, we will be pleased to combine aesthetic techniques into your treatment plan.
What Are My Full Mouth Reconstruction Options?
We evolve each treatment to better suit your individual requirement and objectives. When you come at the office, our immensely trained dentists will discuss your issues, examine your oral structures, and discuss your required end result. With this details we can decide which procedures can successfully improve your oral health. Some of the most usual treatments used in a full mouth reconstruction include:
Moreover, we provide other cosmetic treatments that can be added to your treatment plan to make your smile as healthy and attractive as you'd like. Any two or more techniques can be integrated and considered a full mouth reconstruction, so you should directly talk to us about your interest and we will advise you from there.
What Are the Steps of a Full Mouth Reconstruction?
The initial step is arranging a consultation, in which we will consider what you want and your goals. Once the treatment plan is evolved, we will talk over the time frame for each process and the total treatment time. Since every program is individual and customized to the patient's distinct specification, your experience can differ from someone else who may pick a different choice of techniques.
We wish for you to experience as comfortable and pleasant in your treatment plan as possible. We will aid you become well-informed about each phase of the procedure and what you can anticipate at each phase. Some process can be finished in a single office visit, while others will need extended care—Invisalign, for example. If you ever have a question about your progress or the upcoming step, we welcome your calls. We are here to assist.
Since every treatment program is customized, the cost of full mouth reconstruction will based on which techniques are used. Other aspect, like the complexity of your treatment plan, can be considered to determine final cost. Throughout your starting consultation, we will analysis your plan, talk about the approximate cost, and go over your dental insurance coverage, if appropriate. We want you to be well-aware and confident in the process, and we accept any questions you have.